Growing up in a multi-generational family of artists, it was not surprising that I was only nine years old when my Grandmother entered one of my drawings in my first juried show. A year later, at the age of 10, I won my first art award. Life as a child was a joyful blend of unrestricted creativity and unconditional love. Art overflowed the small house my grandparents lived in. Artists constantly came and went, and every medium imaginable was held within its walls at some time. Life, as they say, "happened." My father's job required a number of moves as I was growing up. Later, my husband's job also required a few moves. But life was good to us. My son was born and our little family of three was complete. Having grown up riding all my cousins' horses, I finally purchased my first horse at the age of 26, and a love affair with Arabian horses began. I let my creativity flow to textile art, and quilting. Then I transferred the talents I had learned from that to making Arabian Mounted Native Costumes to be used in riding competitions. At that time, the costumes were 30% of the rider's score, so believe me when I tell you it was as exciting for me as it was for that horses rider to have a horse wearing one of my costumes win a national award. The costumes helped pay for the horse bills and gave me a creative outlet at the same time. Life was idyllic. On my 35th birthday I was diagnosed with Lupus. And my life was instantly changed forever. At my last horse show, I was so fatigued my horsey friends actually got my mare ready and one even showed her halter for me. It was then I realized that part of my life was over. My hands and wrists hurt so badly I could no longer sew the costumes, or  lift a saddle.  In fact, to be honest, I could barely hold a hair brush, and would wake up in the morning not knowing if I would need a cane to help me walk. Life had thrown me a pretty big curve ball. I was forced to quit my job, and later, when it became apparent I didn't have the strength to control even a young horse acting up, it was obvious they had to be sold. My life was literally crumbling before my eyes.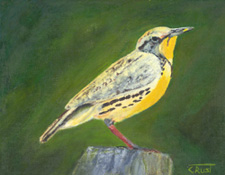 In 1994, my husband's job moved us to Loveland Colorado and what I discovered there re-energized me. The town was a few hours from where I had spent my childhood but it had changed considerably.  Loveland had become something of an Artist Colony with beautiful parks full of life-sized sculptures, three bronze foundries, and amazingly, an art academy.
Living in a city with an art academy that rivaled the one in Scottsdale gave me hope I might be able to still have a good life.  I immediately immersed myself in classes and workshops at The Loveland Academy of Fine Arts, taking literally thousands of hours of study from some of the top artists in the world. I often joked I had acquired a Master's in Fine Art just through my hours put in there. (The school is gone now, and I miss both the knowledge and camaraderie that were so easily obtainable there.)
I found my niche in sculpture; Working with heated clay and wax helped alleviate the pain in my hands and had the approval of the hospital's physical therapist. I began waking up each day with hope in my heart. Lupus is not an easy thing to live with, but one can learn to work with it. And that is the key. It wasn't long before my work was held in numerous private collections and I had been accepted into juried shows across the United States, including showings at the Palm Springs Desert Museum and the prestigious North American Sculpture Exhibition. In 2002 I was diagnosed with Uterine Cancer. We believe it was caused by giving my remaining mare liquid hormones for a health issue. The hormones had apparently leaked into my skin and created the perfect environment for the cancer. I was quite lucky; they were able to get it all surgically. The Cancer was gone, but not what it had done to me emotionally. I sold my last mare and her foal, and basically took a sabbatical from life. I just needed to regroup. I spent a few years doing charity work for Havanese Rescue. Firmly of the belief that helping others, would help myself. In 2008, I realized I needed color in my life, and a new chapter of my art career began. With the encouragement of friends and family, I put away the brown clay and began to paint, first from books, and then adding a few classes as my health permitted. Life was good again. I was feeling better, and my paintings were doing well in shows. In 2010 my painting "Reflections" was selected to be the cover art for the AANC National Exhibition and Sale. I was on Cloud Nine! A few months later I was tested yet again. September 2010 found me in the ER with a 104 degree fever, totally delirious, and being prepped for emergency surgery. My gallbladder had gone septic. I went into pulmonary failure following a prolonged surgery with complications, and when they were able to revive me, I was told that because of that crisis I'd need to be on oxygen when I slept, probably for the rest of my life. I also had developed surgical Diabetes that continues still as type 2. But even that is not the worst of what happened…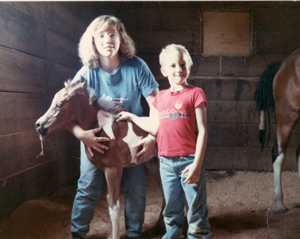 I had lost part of my memory…my ART memory!  We will never know what caused that entire crisis, but I woke up with part of my memory gone. I knew what tools I needed to paint, and I could remember how to mix colors, but the very act of picking up a brush would send me into a panic attack. I did not recognize any specific brushes, their purposes or even how to hold them. They were totally alien to me. How could I be an artist if I couldn't even remember how to use the tools? Finally, out of total frustration, I decided to try playing with rice papers and see what I could create. And there, in the wrinkles of paper I had casually adhered to canvas, I saw a female figure emerge. Using paper towels dipped in paint, I worked colors over the figure, gently wiping off the extra, and thus the REBIRTH of my art began, with paper towels rather than brushes… and with a young woman emerging from the mist in a painting titled "Whisper." 2011 was spent getting my mojo back. Using primarily paper towels, I began painting a series of women now called "THE REBIRTH SERIES" and we were once more off to the races… for a while. And yet, the testing wasn't over… In late 2013 I was diagnosed with Inflammatory Arthritis in my dominant wrist and hand. My Painting wrist and hand!  The surgeons have decided to try immobilizing the wrist by fusing it. Hopefully without surgery. But that is certainly not going to stop me from painting. I may no longer be able to hold a palette knife or brush for very long, but I have fingers! And I have decided I am going to Finger Paint! And you know what, if that doesn't work…I'll paint with my toes if I have to! Art is my life. It is my passion, and my purpose for being. It is the gift I was given to share with others; through it I have the strength to go forward each day, and to share my experiences and emotions with others through these pieces. Cyd Rust is an award winning artist in both Painting and for Sculpture. She holds the rare distinction of having had both mediums juried into the AANC National Exhibition. Her works are held in private collections worldwide and have been in juried shows across the United States.