Figurative Mash-ups
I fondly call the paintings in this portfolio my "Mash-ups". They are part abstraction and part literal, a joyful blend of my current and past voices.
These pieces are created using various types of acrylic paints and mediums. They are painted intuitively with no thoughts of what the end result will be. As layers go on, figures or animals, or occasionally full scenes, emerge from the abstract. When this happen the true adventure begins. It is much like putting together a puzzle, as I draw the images from the layers.
I paint women and animals because I am drawn to their gentle, compassionate, loving presence. I'm interested in inviting pure love and kindness onto the canvas. The people in my paintings are faceless because the represent a universality – perhaps you'll see your own reflection when you look at them.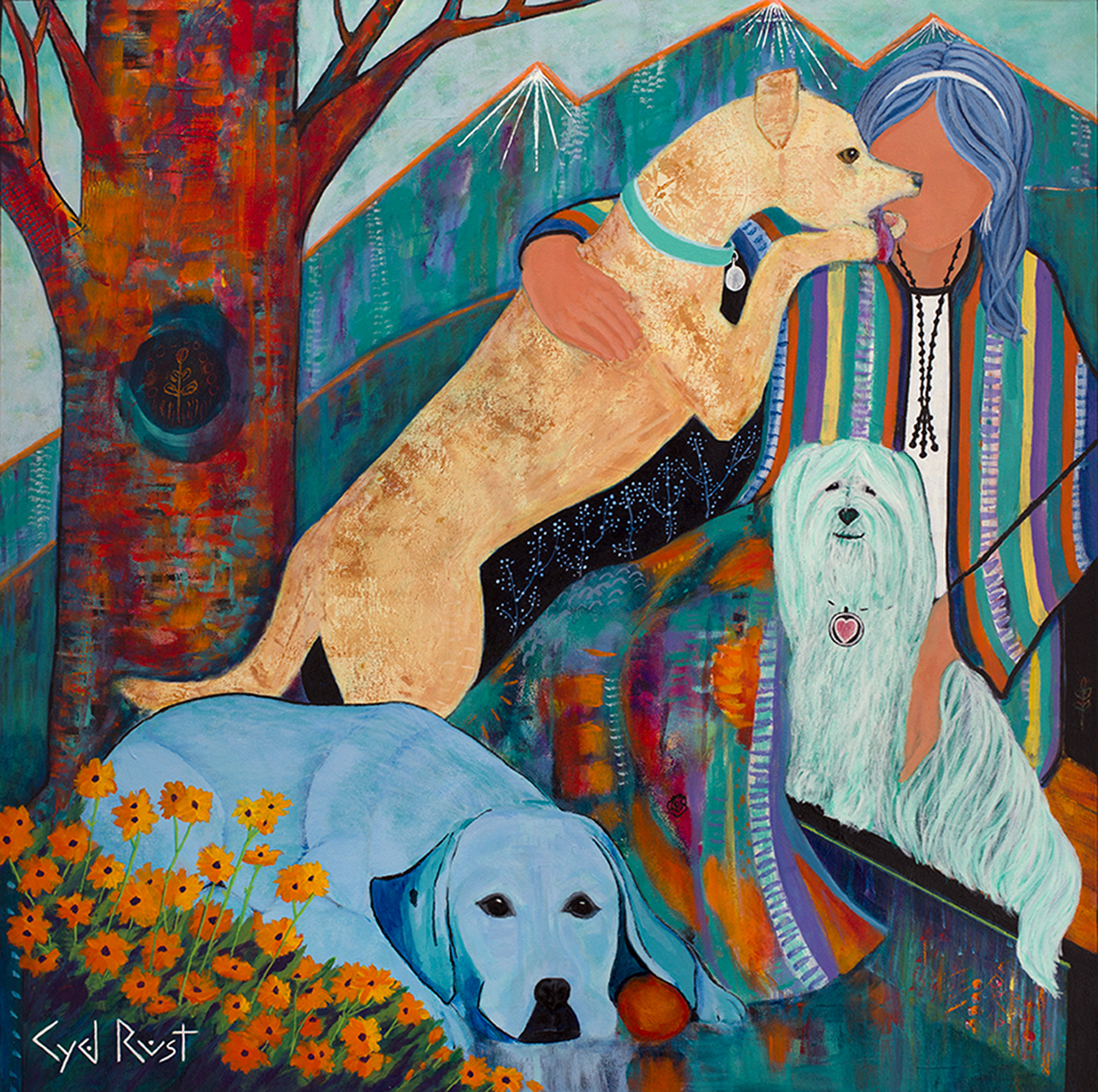 Life: Love Unconditionally
© Cyd Rust
36″ x 36″ x 2″
Acrylic on Gallery Wrapped Canvas
Read More…
$2250.00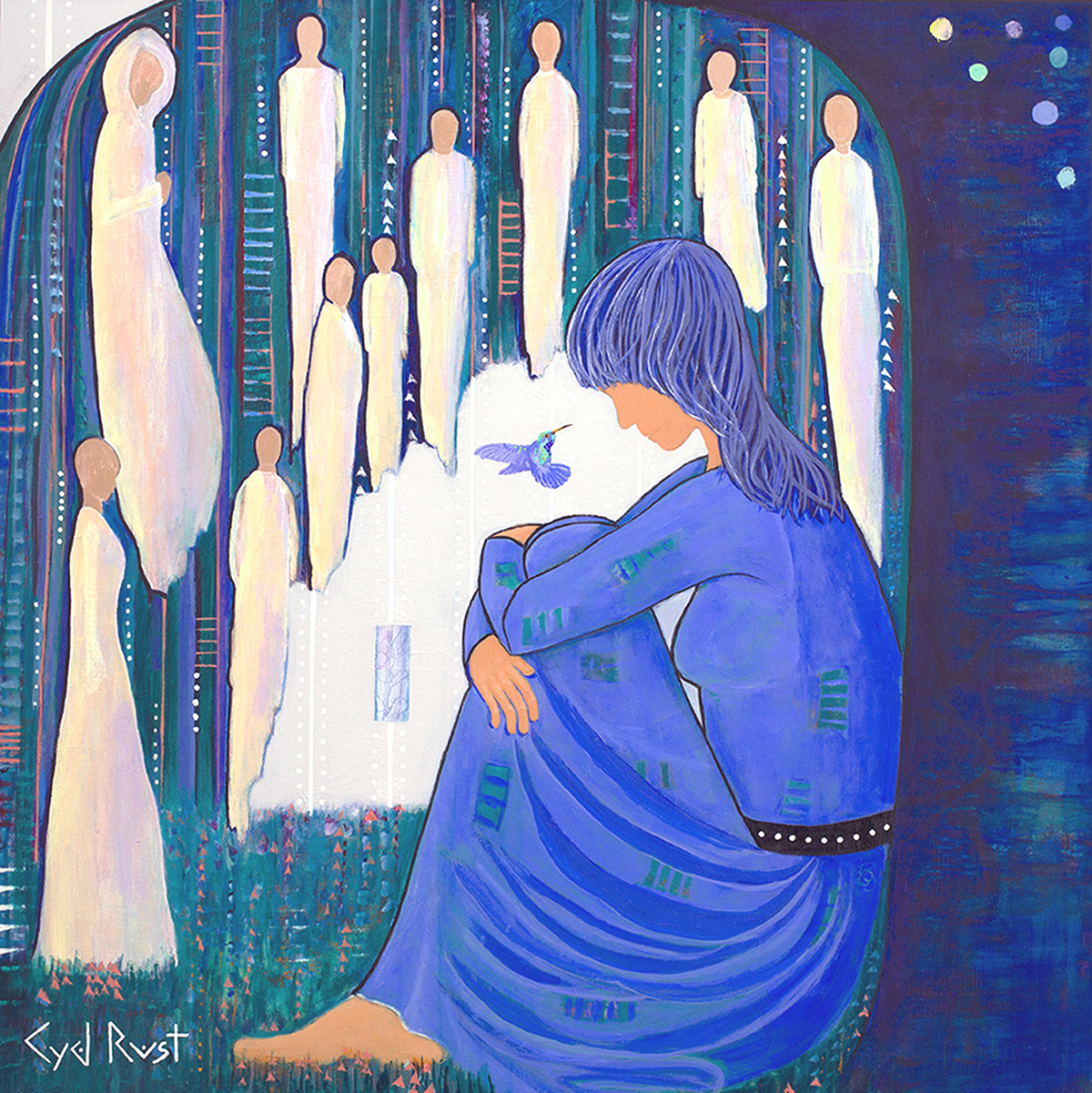 Life: You Are Not Alone
© Cyd Rust
36″ x 36″ x 2″
Acrylic on Gallery Wrapped Canvas
Read More…
$2250.00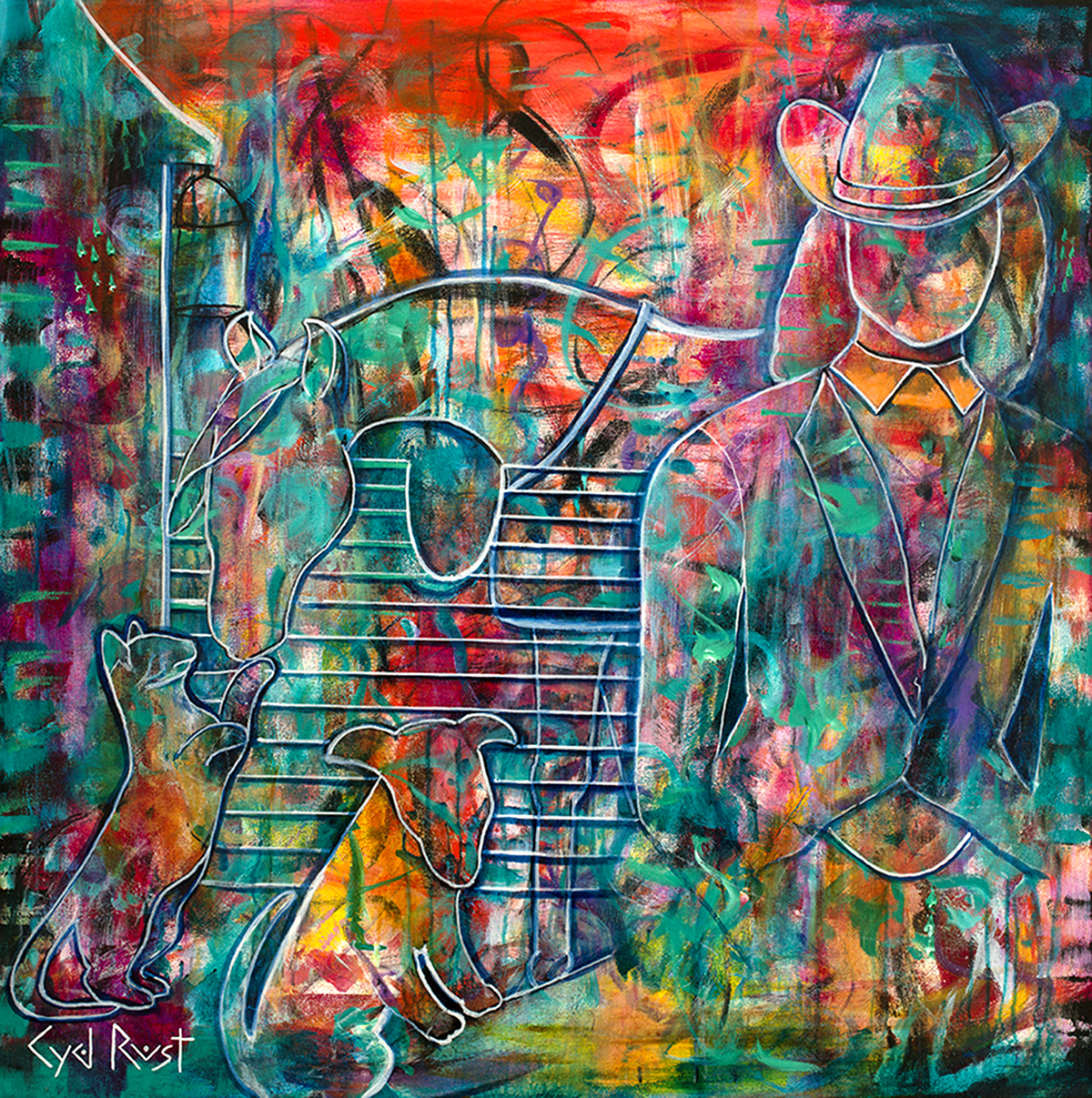 Life: Never Look A Gift Horse In The Mouth
© Cyd Rust
36″ x 36″ x 2″
Acrylic on Gallery Wrapped Canvas
Read More…
$2250.00