Intuitive Painting Workshops with Cyd Rust
WORKSHOPS — Blue Sky Studio
**NEW WORKSHOP DATES ANNOUNCED!**
Enhance the vibrancy of your color palette. Learn the process of creative mark making and texture-building through intuitive layering. Discover and reveal the figures within the layers. Join me at my beautiful painting studio in the foothills of the Rocky Mountains.
We'll paint under the blue sky ceiling of my private studio. With a maximum of five students, each workshop offers ample time for creative instruction, personalized attention, and plenty of painting hours.
My workshops provide an intimate, immersive experience for professional and beginning painters alike. As a student, you can expect to feel supported, gently pushed, and lovingly witnessed in the process. We will have breakthroughs alongside each other, relishing in shared creative company and the joys of the learning process.
I will provide you with professional quality paint and materials, as well as an array of my unconventional mark making tools. My hope is that you'll come away with a new set of skills to keep exploring your own deep love of color.
I believe that it is our duty as artists to share our skills and pass along our knowledge. There is no benefit to holding tightly to our talents. I view my workshops as a chance to carry on the tradition of sharing what I know and growing our community of courageous painters. The costs of each workshop is kept intentionally low in an effort to make creative education accessible.
I hope you'll join me. You can sign up for both workshops or just take one.
Embracing is a prerequisite for Inspiring.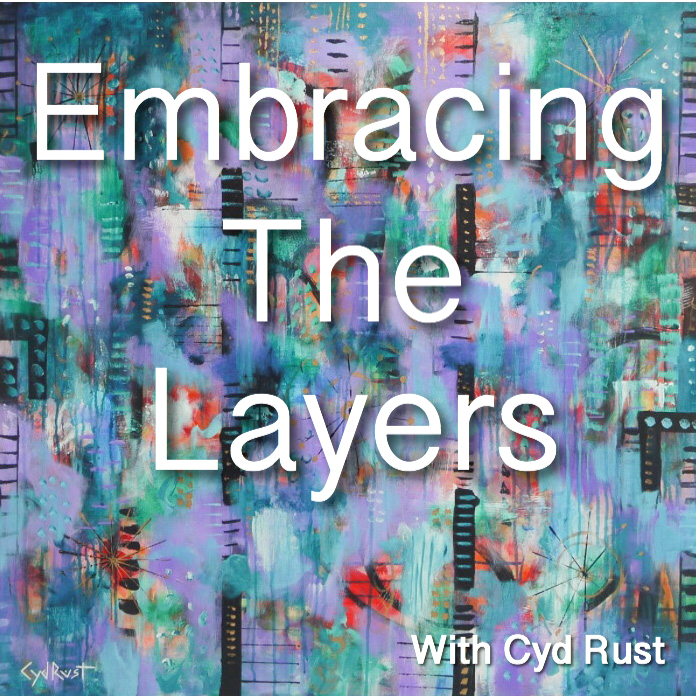 EMBRACING THE LAYERS — Color, Texture, Process (2-days)
NOW OPEN FOR SIGN UP:
New Dates Added!
Saturday August 11 & Sunday August 12, 2018 
Saturday October 27 & Sunday October 28, 2018
Embracing the Layers invites painters into the lushness of color, texture, and line. We will spend two days immersed in the exploration of color — learning how to mix vibrant hues, and how to use them in a multi-layered process of trust and transformation. I'll share my techniques for creating rich texture. You'll leave with two paintings in process. Each student will be provided with professional quality paint, two 30x30 canvases, brushes, and mark making tools.
$200.00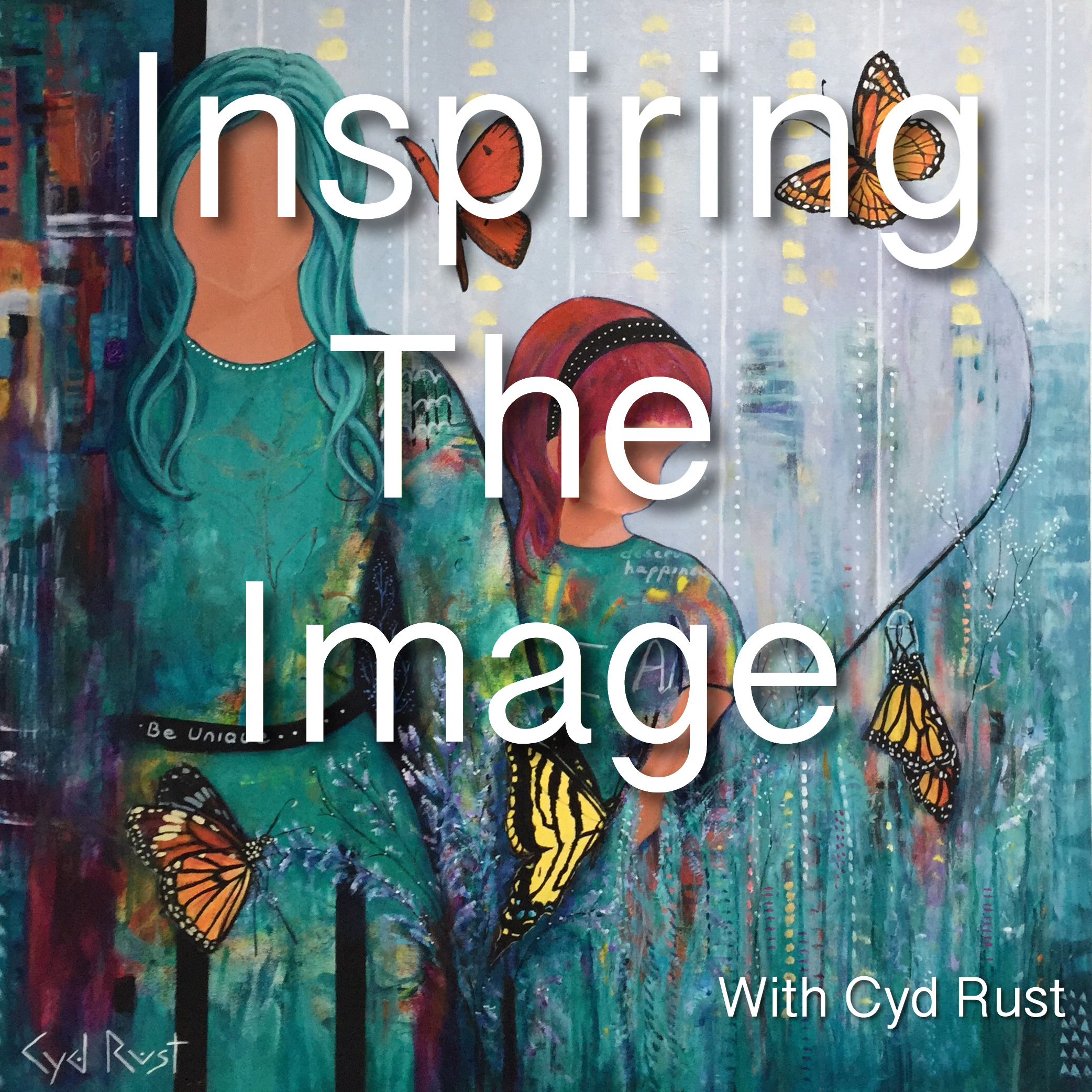 INSPIRING THE IMAGE — Shape, Form, Story (2-days)
NOW OPEN FOR SIGN UP:
Saturday August 18, & Sunday August 19, 2018
Inspiring the Image is a perfect follow up to Embracing the Layers. Inspiring the Image invites painters into the next level of my painting process as we find the images within the abstract layers. We'll practice honing our eyes to recognize the shapes within our work and then call them out through shading and intentional mark making.
*Students are encouraged to come with at least one painting in progress, though this is not required.
Each student will be provided with professional quality paint, two 30x30 canvases, brushes, and mark making tools.
$200.00
To sign up or get more information: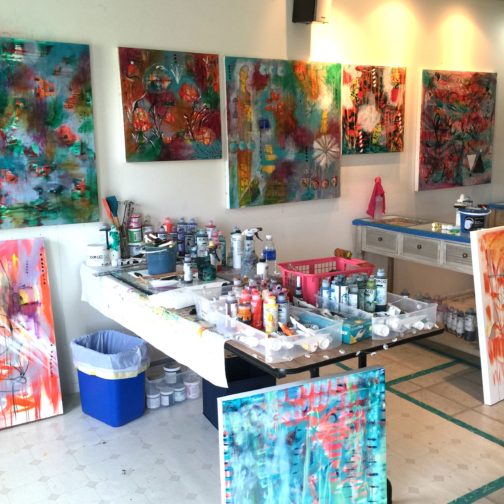 Photo: Paintings End of Day 1, June 2016 Workshop
Workshops are limited to 5 students allowing for comfort and camaraderie. The small class size will allow for significant one on one time with Cyd. Because class size is so limited, Space will be filled on a first come first serve basis.
Testimonials:
"Intuitive painting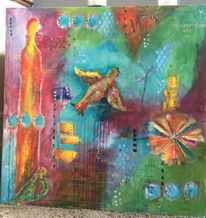 With Cyd Rust was a dream come true for me. I have been attracted to the idea of intuitive painting for a long time, but  could never find a local workshop or artist to learn under. I was afraid to start on my own. With Cyd she took us step by step in creating layers and it was so much fun to see what emerged and then to see how the end piece came together without any idea of where it could possibly be going. Working on the large canvas in her gorgeous studio space with all of her beautiful artist supplies was heaven. Cyd was generous in sharing what she knows and abundantly encouraging to all the students in letting our art out! I highly recommend the workshop! Here is my work in progress…..still needs some tweaking!"  ~ L. Byrnes   Windsor, CO
"This was an amazing experience and I learned so much about myself, this process and painting. It was my first painting class. Cyd was so supportive and loving. We did two paintings and I'm so happy I did this! What a gift to myself this was". ~ S. Mischo  Broomsfield, CO