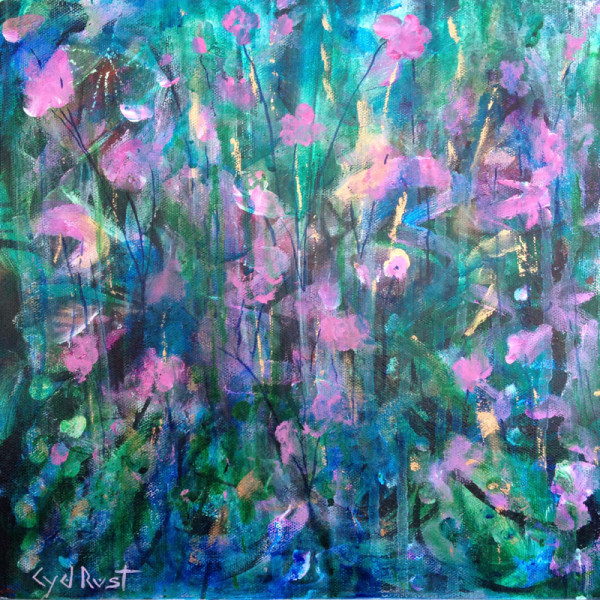 FAIRY DREAMS  © Cyd Rust
12″ x 12″ x 1.5″
Acrylic and Metallic Acrylics on Gallery Wrapped Canvas.
One day last winter,  I was sitting at the table playing with a smaller gallery wrapped canvas and some of my new Golden paints.
I just started painting, and later finger painting, and when I held the canvas up to the mirror, this amazing painting had appeared.
That is the magic of intuitive abstracts. The most magical things can happen without you even expecting it. This painting became the First in the Fairy Series.I also wanted to update you on some news:
It's that time of year again. Yes, you guessed it, the website remake. We are going to try to do this quickly. The changes to the website itself should be pretty cool.
The look will be changing with each new painting. So everytime you come to visit there may be a brand new painting on the main page. It's "story" will go out in the corresponding blog post. I am so excited. I think this will really be fun.
Please forgive any downtime if you come to visit while maintenance is occurring. It shouldn't take to long to get the major items up and running.
I am going to try and get you caught up on all the past paintings as quickly as I can.
Thank You for sticking with me.
Hugs, ~ ♥ Cyd
---