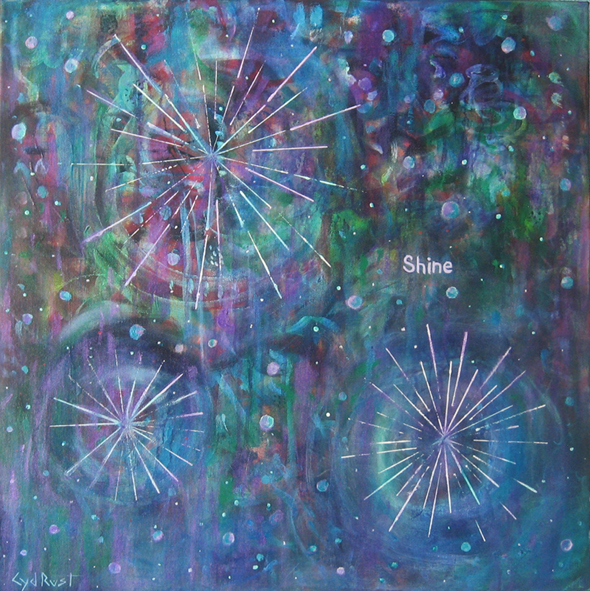 SHINE  © Cyd Rust
24″ x 24″ x 1.5″
Acrylic and Interference Acrylics on Gallery Wrapped Canvas
Shine began as most of my Intuitive paintings, with multiple layers and colors of acrylic paint marks.
But before long I realized it was starting to somewhat resemble a constellation composition, and I decided to go with that format rather than my normal vertical composition.
I was enjoying myself, and I began adding small, large, and a few very special stars….so whomever it goes to will know, whenever they look at it, their light is shining bright.
The final layers of Shine were painted with Interference Acrylics. (acrylic with Mica specs) To add a little bit of special sparkle to that shine.